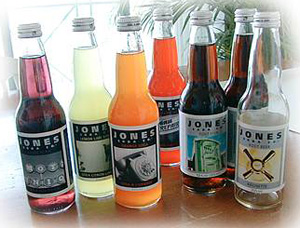 Photo source: www.thenibble.com
1. These sodas. Especially the diet flavors.


2. This
site
has some really great ideas for a slumber birthday party. K and I need to do some serious birthday party planning. She is 13 in 8 days!!!! A teenager! I told her she could invite 3 friends and we would go bowling and then she could have a sleepover at my house (I really need to get that guest bedroom together PRONTO!).
3. That it's the weekend, again, and it is going to be gorgeous!!! Though filled, with lots of stuff to do. Will Mister and I find the time??? Maybe not. Tonight, Mom needs to drop her car off at Keith's so he can fix it. I will take her home. Tomorrow, K and I get our new glasses and then we pick up Mom and are off to a funeral. Sunday, Mom and I have a bingo outing. I also need to do some laundry and general housecleaning.
Hope your weekend grand!